Kazakh Investor Builds Wholesale Distribution Center in East Kazakhstan Region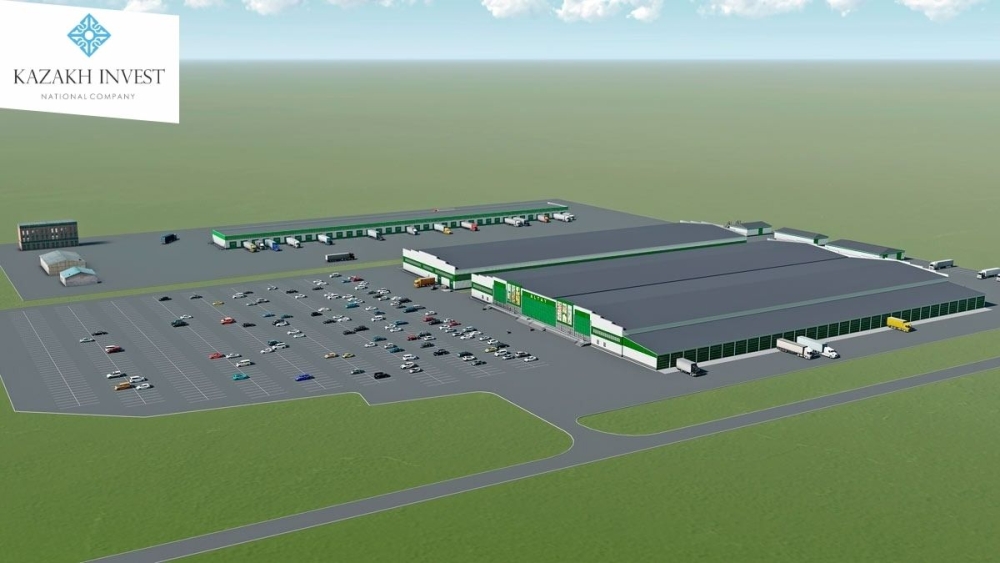 The Kazakh company "Naryn-Sauda-OPT" LLP has started the implementation of an investment project for the construction of a wholesale distribution center "Altai" in Ust-Kamenogorsk. The project is being implemented with the participation of JSC "SEC "Ertis". The WDC will be located near the Almaty-Ust-Kamenogorsk highway.
According to investors, the total cost of construction, taking into account the installation of modern equipment, will amount to 14.3 billion tenge. The investment project involves the construction of two vegetable storages with a total area of 20 thousand sq.m., with the possibility of loading products up to 45 thousand tons, a cross-dock with a total area of 2,160 sq.m., as well as a complex of administrative buildings.
"Each vegetable storehouse will consist of two sections. In the first section there will be a temporary storage warehouse with ventilation equipment without a temperature regime with a load of up to 5 thousand tons. The second section is a long-term storage warehouse with refrigeration equipment with a load of up to 17.5 thousand tons," the company notes.
In order to provide high-quality specialized services, ranging from storage and processing, to distribution and marketing of products, the project provides for storage using Dutch technology using pallets. This method provides long-term and efficient storage, as well as fast shipment of goods. The cross-dock system will be equipped with modern loading equipment, an automatic fire extinguishing system, video surveillance, as well as information monitors containing up-to-date information about products.
"The implementation of this project provides a lot of advantages for local farmers. Among them, increasing the competitiveness of manufactured products, increasing the share of domestic production in the food market of Kazakhstan, new opportunities for exporting goods, will increase labor productivity and financial well-being of the local population," said KAZAKH INVEST Regional Director for East Kazakhstan Region Nartay Beisekov.
In addition, it is noted that the project will contribute to the organization of effective interregional redistribution of products, price stabilization, import substitution, legalization of shadow turnover of agricultural products, the creation of national technologies for storage and processing of food products, as well as the creation of a unified information system for accounting, flows of agricultural products and forecasting.